انتهى عهد دانيال كريج مع جيمس بوند. يبحث المنتجون بنشاط عن عونته ، على الرغم من أنهم يأخذون الأمر بسهولة. حتى يومنا هذا لا توجد أخبار محددة حتى الآن ، لكن الممثل ليام نيسون اعترف لـ Variety بأنه تم اعتباره للدور في الماضي. ومع ذلك ، فقد تخلى عن هذه الفكرة عندما أعطته زوجته إنذارًا نهائيًا: إما جيمس بوند أو الزواج. اختار الأخير.
"أنا أعرف بروكليس. نظروا إلى مجموعة من الممثلين. ظهرت "قائمة شندلر" واتصلت بي باربرا (بروكلي) عدة مرات لتسألني عما إذا كنت مهتمًا ، وقلت ، "نعم ، سأكون مهتمة". ومع ذلك ، تغيرت هذه الخطط عندما أعطته زوجته ، التي كانت لا تزال صديقة ، إنذارًا نهائيًا. "زوجتي الجميلة (ناتاشا ريتشاردسون) ، رحمها الله ، قالت لي بينما كنا نطلق النار على" نيل "في كارولينا ،" ليام ، أريد أن أقول لك شيئًا: إذا لعبت دور جيمس بوند ، فلن نحصل على متزوج.'"
لقد كان إنذارًا نهائيًا ، واستبعد نيسون أن يصبح عميلًا سريًا لـ MI6.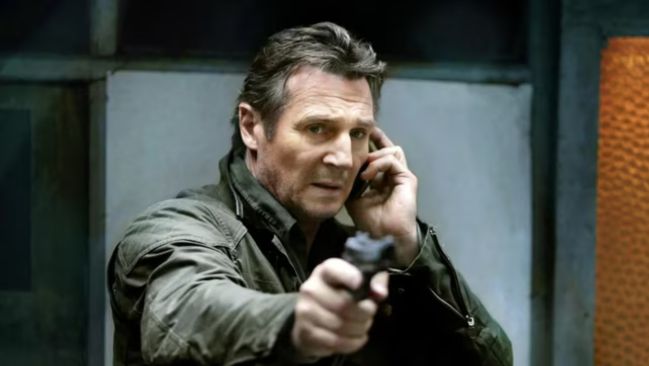 يرفض ليام نيسون العودة إلى حرب النجوم
ولا يبدو أن الممثل مهتم جدًا بإعادة تمثيل دوره في دور Qui-Gon Jinn ، في التصريحات الأخيرة خلال عرض Watch What Happens Live ، اشتكى نيسون من أن العديد من الإنتاجات تقتل السحر:
"لا ، أنا لست (أعود). هناك الكثير من العناصر الفرعية لـ" حرب النجوم ". إنه يخفف من الأمر بالنسبة لي ، ويخرج الغموض والسحر بطريقة غريبة ". على الرغم من حقيقة أن ليام نيسون رفض دائمًا العودة (قال أيضًا إنه لن يفكر في ذلك إلا إذا تم صنعه للسينما) عاد الممثل ليلعب دور الشخصية في مسلسل الرسوم المتحركة The Clone Wars. وليس هذا فقط: لقد قدم حجابًا في Star Wars: Obi-Wan Kenobi وأيضًا في سلسلة أفلام الرسوم المتحركة القصيرة Tales of the Jedi ، حيث لعب ابنه النسخة الأصغر من الشخصية.
كان إدريس إلبا من أكثر الممثلين شيوعًا ليكون جيمس بوند ، لكنه خرج بالفعل من السباق. لم يقبل هيو جاكمان أيضًا.
المصدر | متنوع